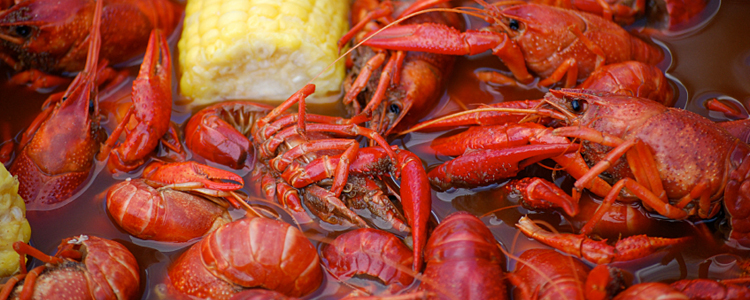 Boiled Crawfish - Louisiana Mudbugs
Buy Boiled Crawfish! We ship whole boiled crawfish (seasoned to perfection) which are shipped in custom styrofoam coolers with dry ice to ensure your whole crawfish arrive in excellent condition. This shipping procedure guarantees a fresh product delivered via NEXT DAY, 2DAY or even GROUND delivery (shipped with dry ice). Our crawfish arrive frozen.
With GROUND delivery for boiled crawfish you get the lowest delivered price online, guaranteed. Should you select GROUND for your boiled crawfish, the order will ship on Monday, Tuesday or Wednesday and will arrive by or on Friday. Plan ahead and SAVE with GROUND shipping!
Size: 1/2 Dozen (Males) --- 6-3/4 to 7-1/2 pt. to pt.





Size: Half Bushel (3 dozen Males) 6-3/4 to 7-1/2