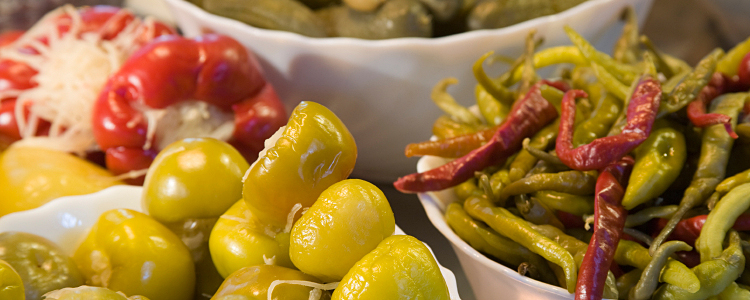 Condiments
Trappey was founded in 1898, when Louisiana entrepreneur (and former McIlhenny Company employee) B.F. Trappey began growing tabasco chilies from Avery Island seed. He founded the company B.F. Trappey and Sons and, with the help of his ten sons and one daughter, began producing his own sauce, which he called "Tabasco." The McIlhenny family, makers of Tabasco brand sauce eventually responded to this challenge and a several decades-long feud by receiving a trademark for their Tabasco brand in 1906. Afterwards Trappey resorted to the more ubiquitous "Louisiana Hot Sauce."
Trappey's is a typical Louisiana-style sauce containing vinegar, peppers, and salt. The sauce uses xanthan gum to smooth out its consistency. Trappey's is called Louisiana-style as it is no longer produced in Louisiana, but rather imported from Colombia. Trappey's is noticeably milder than most other Louisiana-style sauces.
There are no products matching the selection.