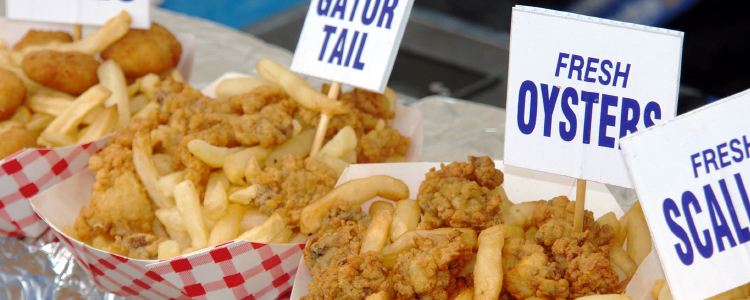 Cajun Appetizers
If there's one thing Louisianians love, it's seafood. With an abundance of fresh crab, fish, shrimp, oyster and crawfish, it gets difficult to find a dish without it—but one of the most beloved preparations is fried.

From po-boys to big platters, fried seafood is found in restaurants throughout south Louisiana. Perfectly seasoned and crispy, fried seafood is second to none.

An insider tip: Use Zatarain's breading and Louisiana Fish Fri for your own perfectly seasoned fried seafood at home.
Not in a rush, select GROUND shipping and SAVE BIG! It's our specialty.