French Market C&C City 12 oz. Bag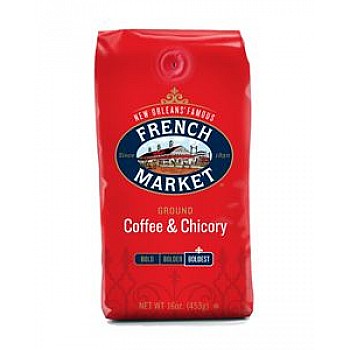 Have A Question For This Product?
There are no questions for this product.
Description: (Dark Roast) 12 oz. The classic New Orleans blend of our dark roast coffee & French chicory developed over 100 years ago by master coffee blenders. This is the glorious black liquid gold locals search for every time they come home to New Orleans. For the traditional New Orleans coffee experience, enjoy it with milk or in a New Orleans-style café au lait.
Default
Discount
Yes
Size
12 oz.
Related Products