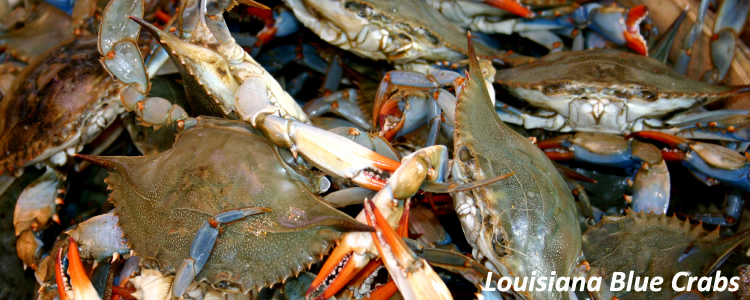 Live Blue Crabs
Our Louisiana Blue Crab are known for their delicate cooking versatility, but more importantly its sweet flavor. Our current supply comes from the brackish waters of southwest Louisiana, including Cameron and Vermilion Parishes. Our blue crabs are harvested year round with peak season runing from May through December.
Before you purchase, please check out our customer reviews from "real" loyal customers provided by BIZRATE.com.
Add our hand-picked crab meat to your favorite casserole dish, au grautin toppings or as a topper to your favoritie finfish dish. You can form crab meat into balls and fry them, pan saute, or add to a traditional Cajun gumbo or stew.
There is no industry standard for grading hard crabs. For instance, a crab that is graded "large" in the lower Chesapeake Bay region would be graded "medium" in the upper regions. Use the following as a general rule: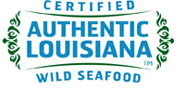 Colossal - Hard crab measuring 6 ½ inches or more.
Jumbo - Hard crab measuring 6 to 6 ½ inches in size.
Large - Hard crab measuring 5 ½ to 6 inches in size.
Medium - Hard crab measuring 5 to 5 ½ inches in size.
Small - Hard crab measuring 4 ½ to 5 inches in size, usually females.
Not in a rush, select GROUND shipping and SAVE BIG! It's our specialty.