Cajun Original Brown Kwik Cajun Browning Sauce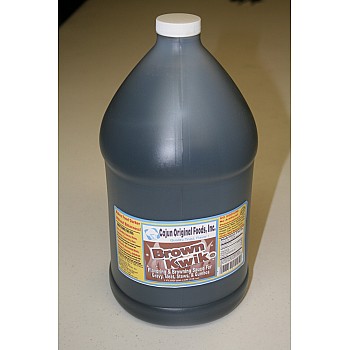 Have A Question For This Product?
There are no questions for this product.
Description:  A delicate browning sauce with just a hint of cajun seasonings and mild flavorings. Used cor flavoring & browning Gravy, Meat, Stews and Gumbo! Shake well before using.
Unit Size: 1 Gal.
Default
Discount
Yes
Flavor
Original
Ingredients
Water, Caramel Color, Vinegar, Citric Acid, Garlic Powder, Pepper, Onion Powder, Spices.
Nutrition Data
1
Size
1 Gallon
Related Products