Poche's Smoked Alligator/Pork Sausage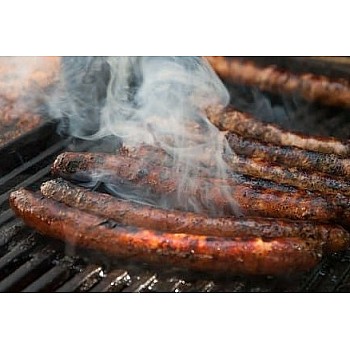 Have A Question For This Product?
There are no questions for this product.
Fresh sausage made of lean alligator (ground), blended with pork and special seasonings.
Default
Discount
Yes
Ingredients
Pork, alligator, water, seasoning (salt, red pepper, paprika, granulated garlic, black pepper), golden sugar sure (salt, brown sugar, dextrose, sodium nitrite, propylene glycol, caramel powder, maple concentrate), monosodium glutemate MSG, hog casing.
Nutrition Data
0
Size
1lb.
Related Products