Chef John Folse Creole Corn & Shrimp Soup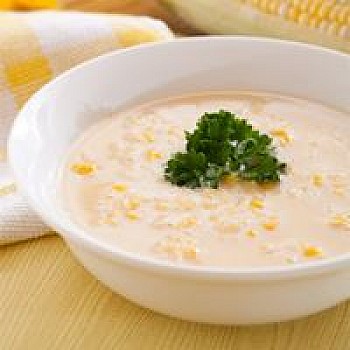 $

18

39

---

2 or more $

14

96

6 or more $

14

16
Have A Question For This Product?
There are no questions for this product.
Description: From boudin to chef's knives, from gumbos to cookbooks, Chef John Folse is proud to make available his line of high quality products. Guaranteed to make your mealtime preparation fast and easy. All of our food products are fully-cooked, frozen and ready to serve. Our "boil-in-the-bag" gumbos, soups and entrees are 12 minutes away from the dinner table.

Unit Size: 1.75 lbs. (28 oz.)
Check out our delicious Turducken products for your holiday gathering! Or, for your next spring party may we suggest throwing a crawfish boil or shrimp boil. You may want to add some boudin and andouille, to spice it up! Let CajunGrocer serve your Creole and Cajun food needs.
Default
Calcium
4
Discount
Yes
Calories
130
Nutrition Data
1
Size
1.75 lbs. (28 oz.)
Calories from fat
30
Cholesterol
60
Cholesterol per unit
20
Dietary Fiber
2
Dietary fiber per unit
7
Iron
8
Protein
11
Saturated fat
0
Saturated fat per unit
0
Serving per container
3.5
Serving Size
1 cup (227g/8oz)
Sodium
1090
Sodium per unit
45
Sugars
3
Total carbs
15
Total carbs per unit
5
Total fat
3.5
Total fat per unit
5
Vitamin A
15
Vitamin C
25
Related Products